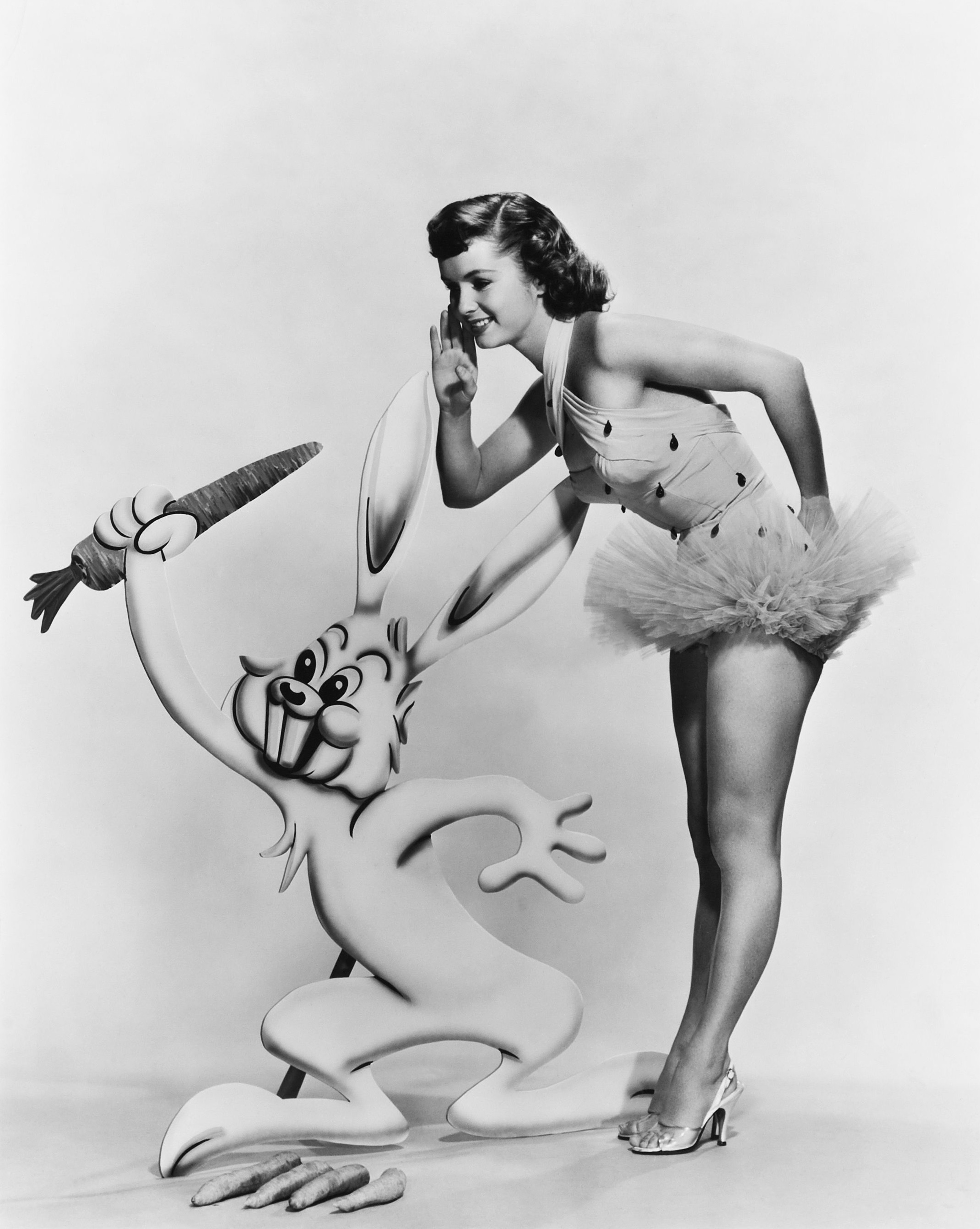 It's Debbie Reynolds' birthday! Yay! In celebration, here some fun pictures, a video of one of Debbie's appearances on that classic TV show,
What's My Line?
, and some fun clips from
Tammy & the Bachelor
(1957),
Singin' in the Rain
(1952), and
I Love Melvin
(1953). If you're still in the mood for celebrating after this post, check out my posts from
last year
and
the year before
. I may not post consistently, but I consistently post on Debbie's birthday. I guess that just goes to show how much I love her.
Debbie with birthday buddy Jane Powell
Debbie has always been my favorite mystery guests on
What's My Line?
Some actors really are terrible at disguising their voices, but Debbie is a master and her crazy accents are always hilarious.
No surprise here, but this is one of my favorite scenes from
Tammy & the Bachelor
. Not only is it a pretty song (and one of Debbie's best recordings, too), it's also a lovely scene that adds a little more depth to Tammy's blossoming crush.
This outtake from
Singin' in the Rain
was reprised in the finale. I can see why it was cut, but it's a nice scene and Debbie is incredibly cute.
A year after
Singin' in the Rain
, Debbie teamed up again with Donald O'Connor for the mostly forgettable but very fun
I Love Melvin
. They didn't have much romantic chemistry, being better suited to the friendly camaraderie of their
Singin' in the Rain
characters, but they were fun to watch. This number is easily my favorite from
I Love Melvin
because it doesn't try to push the romance and it really just seems like Debbie and Donald are goofing around and having some silly fun.
Happy Birthday, Debbie!
Image Sources: Image I, Image II, Image III
Video Source: YouTube